Professionally Tuned, 100% Hand Carved Chinese Hulusi Flute Woodwind
~ Featuring ~
* All Natural Ebony Pipes, Cloisonne Gourd; Premium Quality for the Best Performance *
* Professional Grade with Two Tuned Drones; Top of the Line Switch for Great Delivery of Sound and Quick On / Off *
* Alloy of Copper and Nickel Fittings for Top Fixture and Tone; Imitation Ox Horn Mouth Piece *
* Detachable Gourd, Pipe and Drones for Cleaning and Reed Adjustment *
* Available Keys: Bb, D Minor, F Minor, A, G, F, D Major, Eb, Bb Major, and C Major *
* Quality velvet-lined hard case with shoulder strap; Ornamental Chinese Knot *
* Authentic Original Yunnan Tone, Professional Tuning, 100% Handmade *

***** BONUS OFFER ~ FREE with this Purchase !! *****

King of Hulusi - Master Gen Dequan Original CD




Limit 1 CD per customer, while quantities last
Known as the King of Hulusi, Master Gen is of Dai ethnic start playing hulusi at the age of 9. He is a legend in hulusi, and was the first person to produce music record in this field. He successfully brought hulusi and bawu from ethnic Dai community to China, and later to the rest of the world. Master Gen devoted his life in hulusi for almost 40 years, and was passed away at the age of 50 in 2008.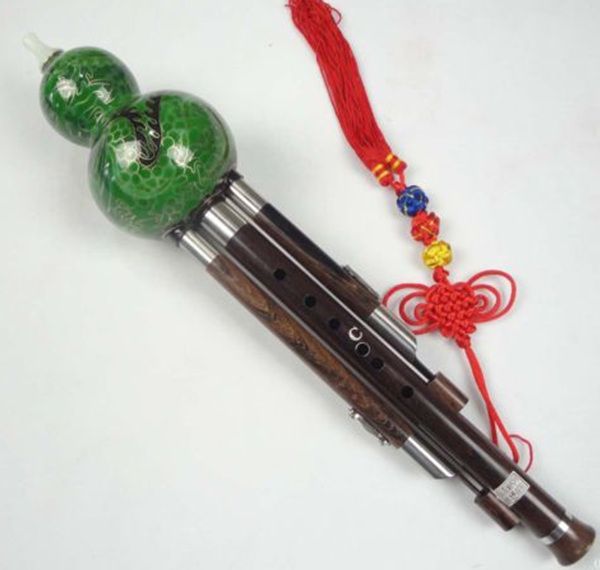 Authentic Original Yunnan Tone - Green Cloisonne Gourd; Ebony Pipes; Premium Quality




Green Cloisonne Gourd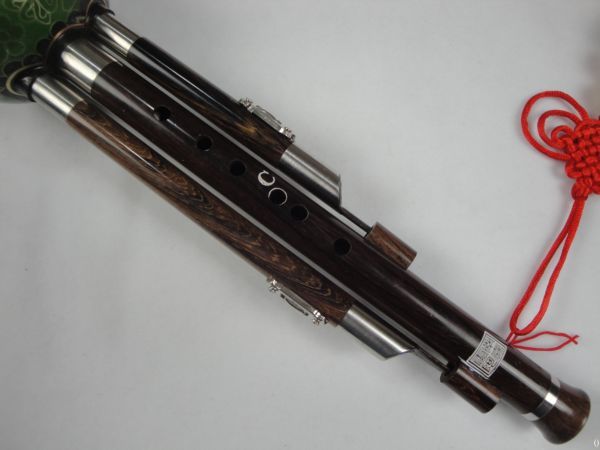 Professional Grade with Two Tuned Drone Pipes



Top of the Line Drone Pipe Switches
for Great Delivery of Sound and Quick On / Off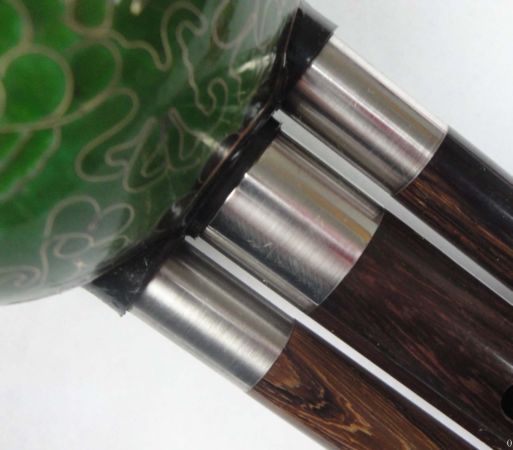 Alloy of Copper and Nickel Fittings for Top Fixture and Tone



Imitation Ox Horn Mouth Piece



Detachable Gourd, Pipe and Drones
for Cleaning and Reed Adjustment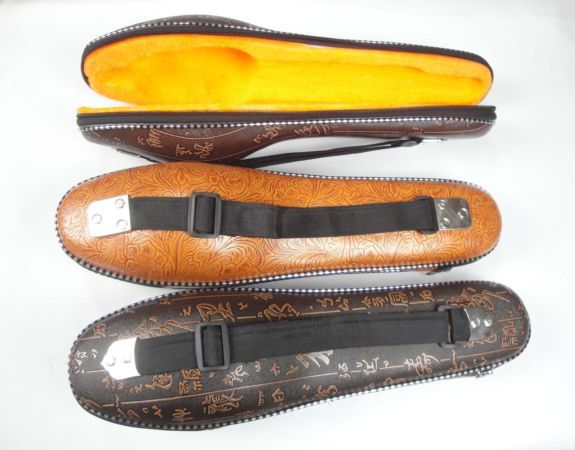 Quality Velvet-Lined Hard Case
with Shoulder Strap


Please note: our hulusi use natural Yunnan rosewood, ebony, sandalwood, bamboo, gourd (depending on model chosen) as materials. You would expect an excellent sound quality in its original Yunnan tone, with a very slight variation in appearance and artwork due to its natural and handmade nature.
Original Yunnan Ethnic Dai Tribe Gourd Flute Hulusi
The hulusi or cucurbit flute is a free reed wind instrument from China. It is held vertically and has three pipes which pass through a gourd wind chest.

The hulusi was originated by ethnic Dai Tribe of Southwest China, which can be dated back to Qin and Han Dynasties (221 BC to 220 AD). The sound of the original Yunnan Dai Tribe hulusi is hauntingly beautiful, fairly soft, and has a very pure, clarinet-like sound. The Dai Tribe men would play it to express their love to women, while other ethnic minorities often played the hulusi in the fields when taking a break from planting or harvesting

Although the hulusi is still predominantly performed in China, it has in recent years been adopted by European composers and performers. Rohan Leach from England, Rapheal De Cock from Belgium and Herman Witkam from the Netherlands have all taken the instrument in new directions.

Item#: YNDAHLS109G
Wind Chest: Cloisonne
Flute Pipes: Ebony, Premium Quality


All Brand New; Tuned, Tested, All Set - Ready to Play.
Performance - Ideal for regular player / professional musician
Professional tuning included guaranteeing the right key and tone.


â™?nbsp; Plus a free Learning Guide in English & Maintenance Tips + Fingering Chart to get you ready to play in 30 minutes! â™?nbsp;

~ Engrave a Dragon, a Sentence or a Name by Our Experienced Crafter ~
optional for US $15; simply let us know when ordering

* THIS IS AN ORIGINAL YUNNAN HULUSI, NOT A REPRODUCTION *